I'm a knitter and I also tend to be kind of crafty in general, but I've always just made stuff and given it away. I don't normally keep the things I make, and when I do give things away everyone tells me I should sell them. I've always thought about it, but it's never something I've seriously considered. But being unemployed again I decided I needed to make some extra money. So over the last few weeks I've been scouring Etsy. I'd think of something I could make and then search Etsy to see if it's already been done. And until yesterday every idea I'd had someone else has already done it. And being a that my associates degree is in business I know that in order to sell something there has to be a need for it, and it has to be somehow different - added value - to what's already for sale. So last night I finally came up with an idea that I didn't see anywhere on Etsy - mosaic bookends! So I sat down and here's what I came up with: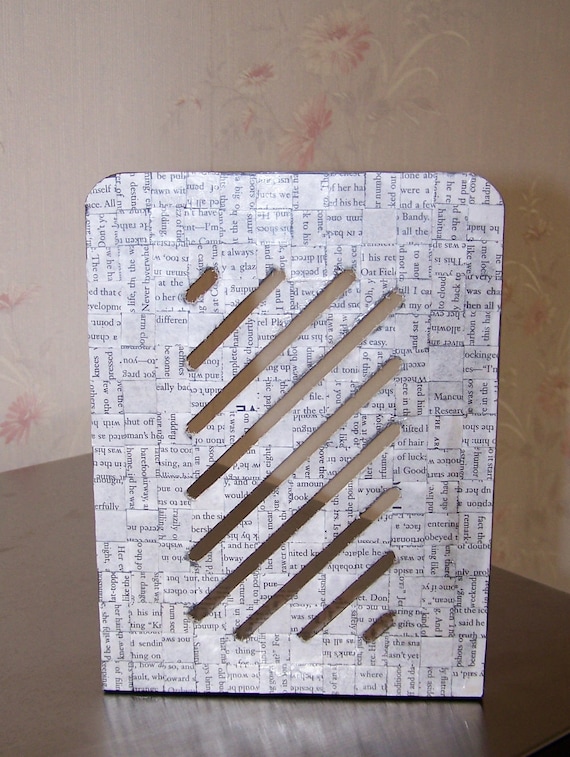 I thought the idea of using a "book" as a bookend was a neat idea. I think it came out pretty awesome too! I just love the way it looks.
So what do you think of it? Let me know I'd love to hear your thoughts!